Mondays, Wednesdays and Fridays
Junior tennis is buzzing in St-Cergue. We have an active junior programme for children of all ages and abilities. Fantastic coaching resources and a dedicated team of parent volunteers ensures your children get the best chance to play and enjoy tennis – whatever their ability. On sunny days, classes will be held outside, on rainy/snowy days, classes are inside the Vallon sports hall. Obviously when skiing and ice skating are on the tennis courts, we are inside!
We also have adult classes on Monday, Wednesday and Friday evenings.
For more information contact info (at) tc-stcergue.ch
Please complete this form for each member of the family the wishes to play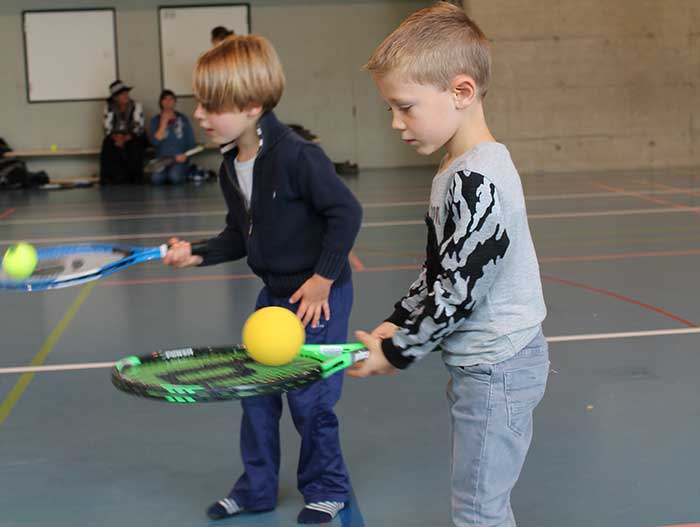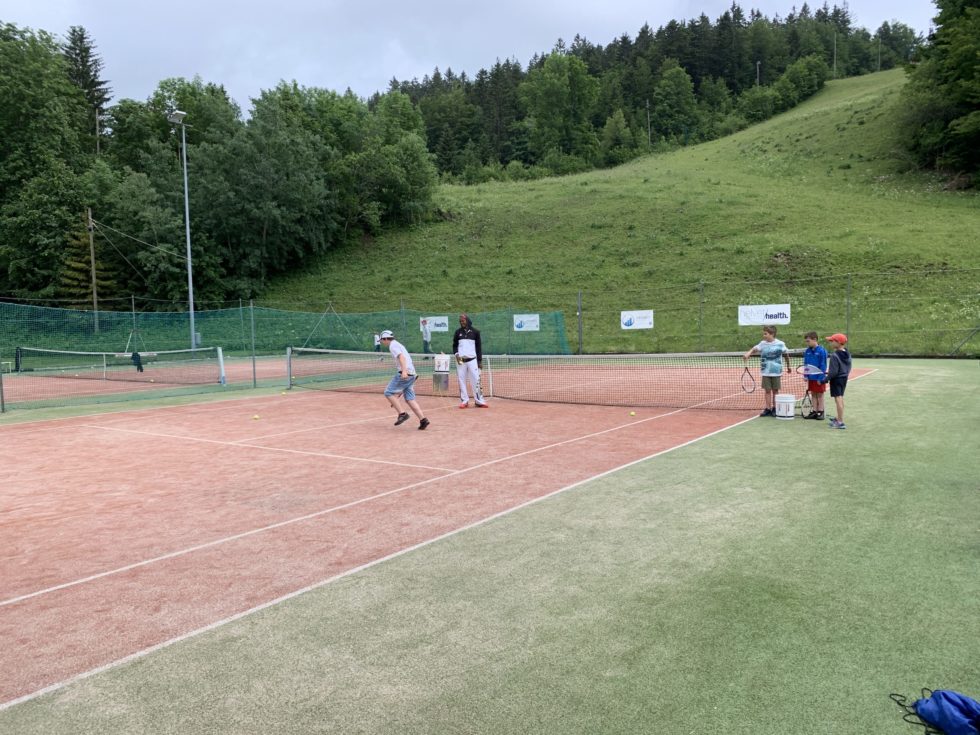 Tennis school schedule and prices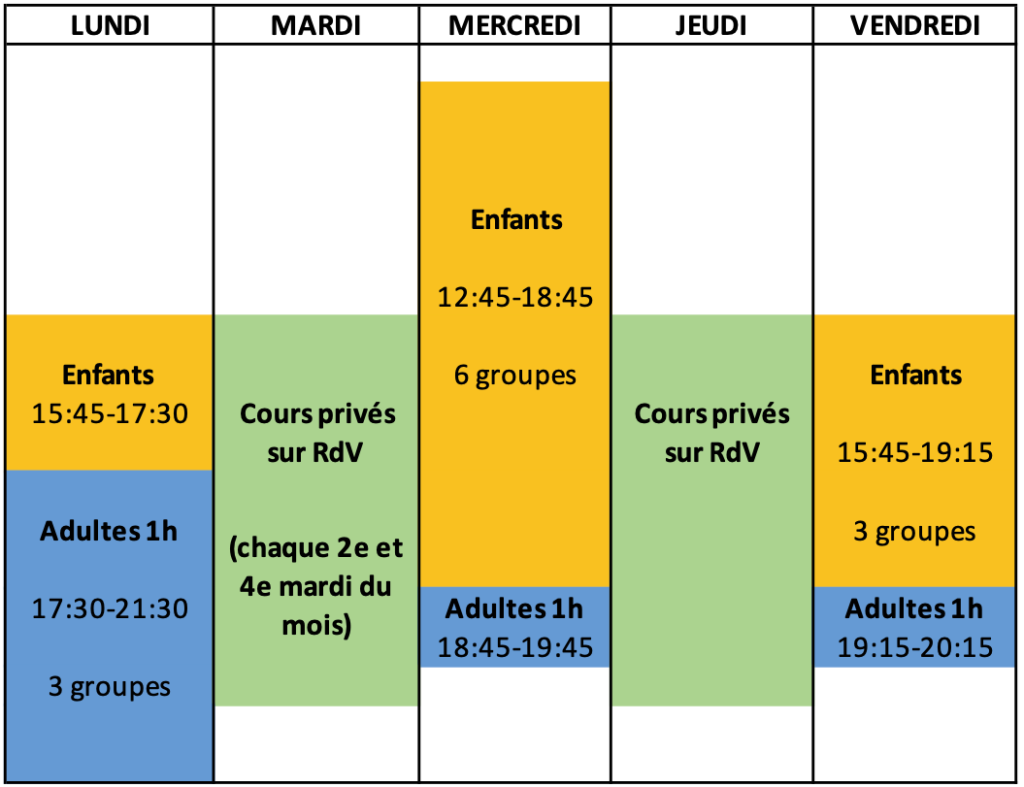 Prices:

Tennis School – Terms and Conditions
Tennis lessons start in the first week of September unless otherwise advised by the Club.
Enrolment is for the duration of the whole school year, unless an exemption is granted by the Club Committee.
The first lesson is considered a trial lesson, in case of non-registration, the lesson is not charged.
Outside the trial class. Courses are due for the whole year, even if they are no longer attended.
Courses are payable in one or two instalments over the course of the year. In the event of non-payment, players may be suspended from the course until payment is made.
Courses cancelled by the Club will be made up during the year.
Courses are held according to the school calendar of the canton of Vaud, public holidays are not replaced.
Students enrolled during the year will be invoiced on a pro-rata basis.
Registrations will be renewed tacitly from year to year unless terminated by written notice before 1 July of each year.
Tennis lessons are reserved for members of the Club (annual fees from 1 January to 31 December). 
In case of dispute, the Ordinary Courts of the Canton of Vaud are competent.